Aperture
The aperture is the opening that allows light into the camera. A wider or narrower opening changes the amount (and direction diversity) of light that comes through during the time the shutter is open.
Apertures are usually described by an f-number: the ratio of the system's Focal Length to the diameter of the aperture. This means that a f/4 aperture is bigger than a f/8 aperture, in fact twice as big in diameter. It is usually described by this ratio because it alone defines the amount of light entering the camera, adjusting the Exposure. If the aperture is described directly by its diameter, the Focal Length is also necessary to determine the luminous exposure of the camera.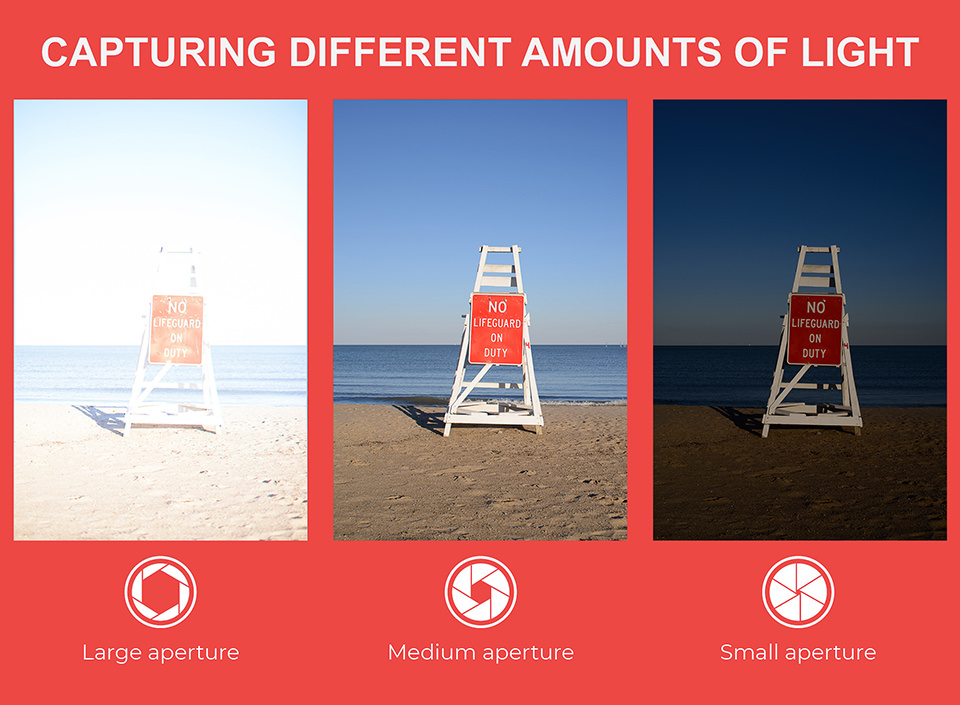 Because a wider opening allows light to come in more diverse angles, a bigger aperture also decreases the Depth of Field. Small apertures yield the largest depths of field.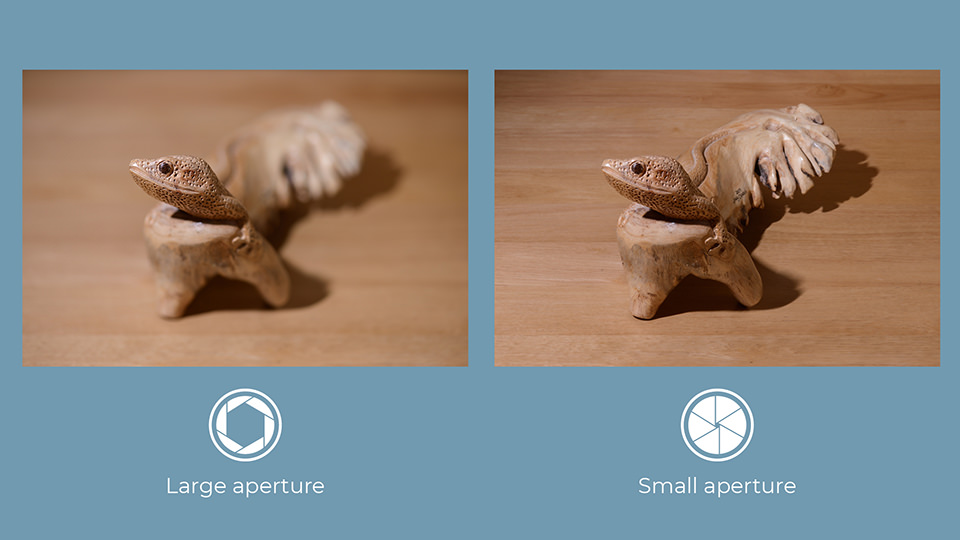 Very small apertures introduce might introduce light diffraction.
Large apertures also increase the effect of lens aberrations.